In a sudden turn of events, prop trading firms around the world are facing delays in their payouts as DEEL, a prominent financial entity, has temporarily paused its cooperation with all prop firms. This development comes in the wake of the ongoing legal case surrounding the My Forex Funds (MFF), a case that has sent shockwaves through the prop industry. In an official statement released today, Finotive Funding addressed its clients and traders, expressing its regret for any inconvenience caused by the payment delays due to Deel. The statement outlined the steps being taken to address the situation.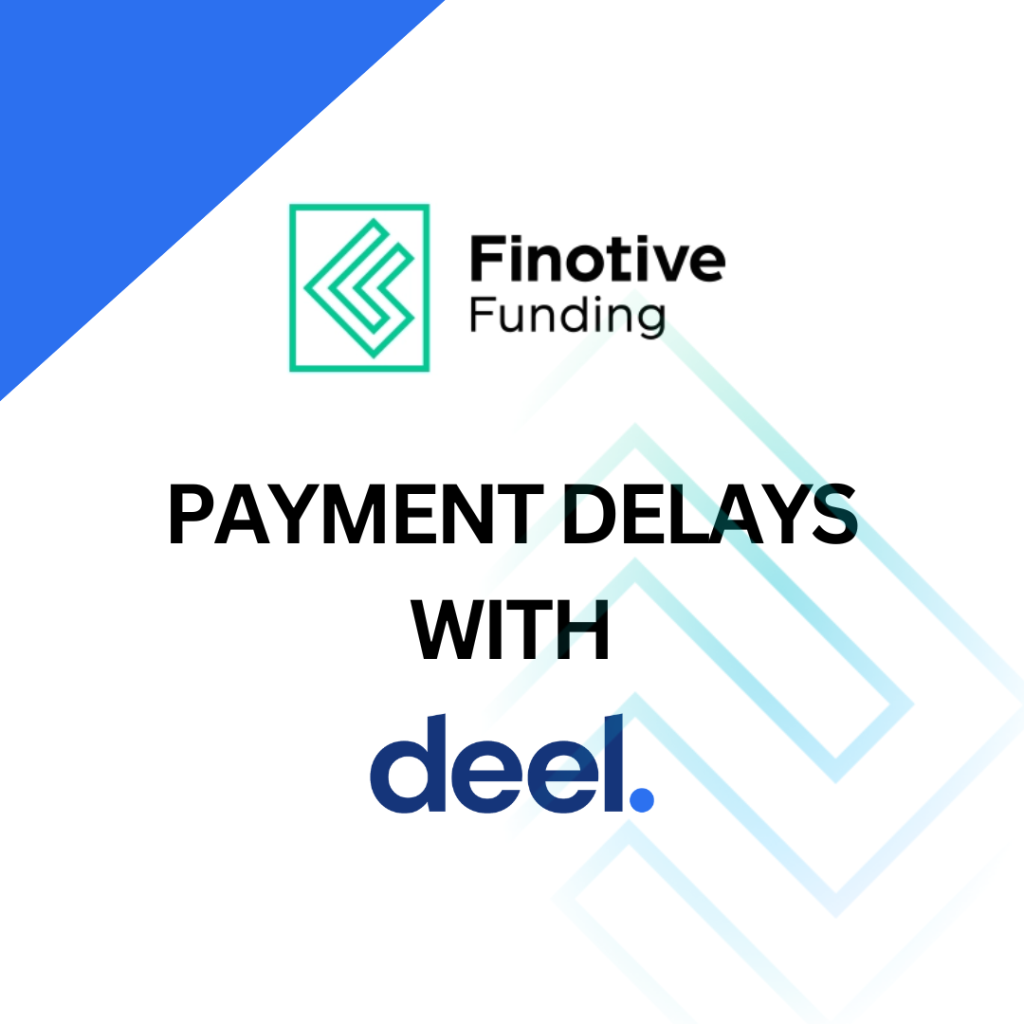 Finotive Funding and Deel- Payment Delays?
Finotive Funding has ensured that its Crypto withdrawal process is operating without any hitches. This option is being offered as the fastest way for traders to receive their profits during the temporary suspension.
Also, the firm is diligently working to compile all the required documents that demonstrate their responsible business practices to DEEL. This effort is going to potentially have the suspension lifted in the near future. In addition to the Crypto withdrawal option, Finotive Funding is actively exploring alternative withdrawal solutions to facilitate their clients' financial needs.
This decision to suspend cooperation with prop trading firms is reported to be solely at DEEL's discretion and has implications for the entire industry. The legal case surrounding MFF appears to have triggered this move, leaving traders and firms alike grappling with uncertainty.
Despite the temporary setback, Finotive Funding reassures its clients that their business processes remain stable and clients' funds are secure.
Traders who encounter difficulties with Crypto withdrawals can contact Finotive Funding's support team at support@finotivefunding.com for assistance.
The prop industry will be closely watching the developments in this case, as it has the potential to impact a wide range of proprietary trading firms and traders around the world. Further updates on this situation will be provided as they become available.
About the Firm
Here are some interesting facts about the firm:
Excellent Trustpilot rating of 4.3/5
Unlimited evaluation-free retries
Profit split up to 95%
Overnight and weekend holding allowed
News trading allowed
EA's and bots allowed
For more details about the firm, click here.