If you're new to trading, you may have heard of prop firms but are unsure of what they are. Well, we are here for you. We will guide you and let you know what you need to know about Forex Prop Firms. First, a prop firm is essentially a business that conducts trading on behalf of its customers. This can be a fantastic way to hone your trading abilities and gain knowledge from experts. This article will describe what prop firms are, how they can improve your trading, and other important considerations.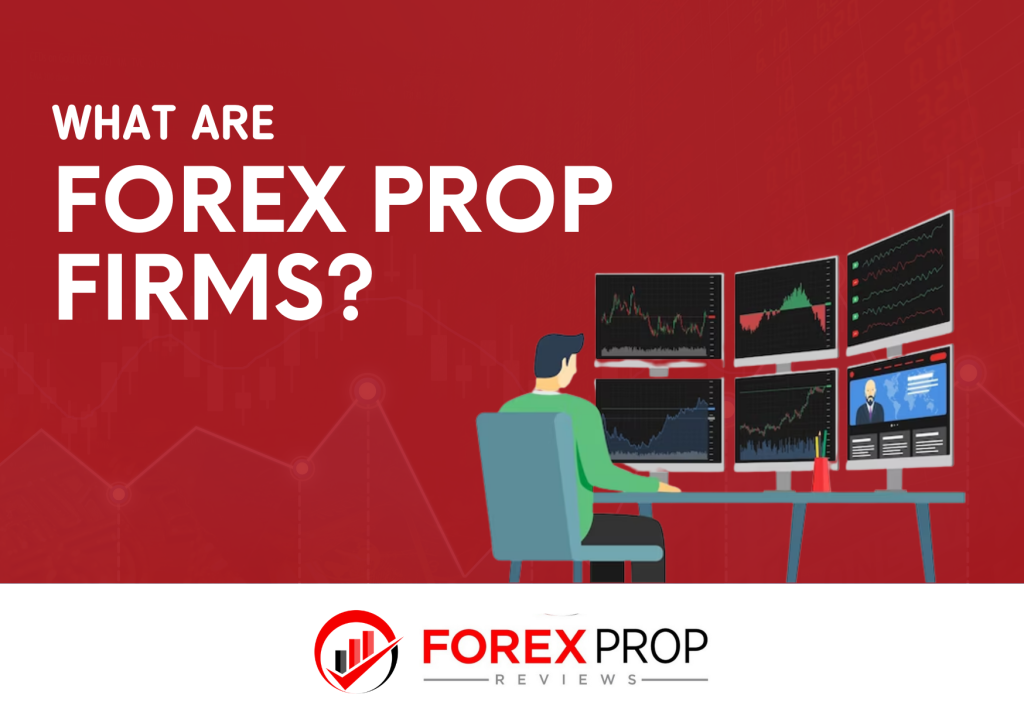 Forex Prop Firms
Prop firms give their traders access to capital in exchange for a cut of the profits made. A prop firm can assist you in various ways to help you develop as a trader. Access to capital is one of the essential things a prop firm can do for you. Thanks to this access to capital, you can trade with larger position sizes and with greater risk.
A prop company can also give you access to advanced trading tools, software, and resources. Finally, a prop firm can offer you guidance, instruction, and support from seasoned traders. All of these elements can improve your trading.
Let's move on to some more intriguing details now that the question of how prop firms can assist traders in improving has been addressed.
Benefits of Trading With a Prop Firm
You may have access to various benefits as a trader for a prop firm that can advance your trading career. These benefits include:
Capital: Traders who work with prop firms have access to capital that can be used to trade a range of financial instruments. This could be an excellent way to begin trading or expand your trading account.
Risk management: Prop firms typically have risk management teams to assist traders in managing their risk. New and seasoned traders alike may benefit from this.
Training and Education: Numerous prop firms provide their traders with training and educational opportunities. You can learn the ins and outs of trading from these programs and how to employ various strategies successfully.
Technology: Prop firms frequently have access to sophisticated trading technology that can give traders a competitive advantage. Data feeds, trading platforms, and analytical tools can all be a part of this.
Support and mentoring: Prop firms frequently employ a group of experienced traders on social media sites who can offer support and mentoring. This can be incredibly helpful for new traders who are just entering the market.
The Risks Associated With Trading With A Prop Firm
Prop firms typically carry a lot more risk than trading through a conventional broker. This is because, unlike traditional brokers, prop firms frequently lack the same regulatory safeguards. Prop firms also often demand that their traders put up a sizeable sum of money as collateral, which can be lost if the trader is unsuccessful. Last but not least, many prop firms demand that their traders sign away their legal right to sue the company if dissatisfied with how their account is handled. Because of all these factors, trading with a prop firm is much riskier than trading with a traditional broker.
The risks associated with trading with a prop firm should be understood if you're considering it. Make sure you comprehend the conditions of your contract with the company, and if anything is unclear, don't be afraid to ask questions.
What to expect when you are working with Forex Prop Firms?
When working with a prop company, you can anticipate getting expert support and direction. Additionally, you will have access to special opportunities and resources that can aid in advancing your trading career. Additionally, prop firms frequently provide competitive benefits plans and compensation plans, which can further improve your trading experience.
How to stay safe when trading with a Prop Firm?
There are a few things you can do to keep yourself safe when trading with a prop firm. First, confirm that you are familiar with the conditions of your agreement. Second, understand the risks associated with trading. Third, employ a reputable broker. Finally, don't be afraid to ask questions if something doesn't seem right.
How To Find The Right Prop Firm For You?
First of all, before starting with any prop firm, you should start by educating yourself. There are a lot of prop firms, and you need to start by choosing the right one. Although, as we have mentioned before, all prop firms' main goal is to give capital to traders, they all have certain rules and trading objectives. And different traders have different preferences. So, you need to know if the specific prop firm matches your priorities and preferences. But don't worry; we are here to help you with this problem. We have made detailed reviews for you of Legitimate Prop Firms. You can read about them by clicking on the link.
In conclusion, if you are committed to working as a full-time professional trader, you should start looking into prop firms and other entry-level positions. While it might not be simple initially, you could succeed as a trader with perseverance and commitment.