FunderPro challenges have been carefully designed to allow traders of all levels of experience a fair opportunity to pass while not limiting their path to achieving success. But how can you decide if this challenge is the one for you without knowing the Rules? As always, just to make it easier for all of you, let us tell you the FunderPro Evaluation Program Account Rules.
Since every prop firm has different profit targets, rules, regulations, and time limits, you need to make sure that you find a firm that suits your needs. So, we are going to tell you the rules so you know what you are getting yourself into.
FunderPro Evaluation Program Account Rules
There are not a lot of rules for FunderPro, so let's get into them one by one.
Profit target. Phase 1 profit target is 10%, while Phase 2 has a profit target of 8%. Funded accounts have no profit targets.
Maximum daily loss. All account sizes have a maximum daily loss of 5%.
Maximum loss. All account sizes have a maximum loss of 10%.
Minimum trading days. Both phases have a five minimum trading day requirement. However, on a funded account, you have no minimum trading day requirements.
Consistency Rule. The consistency rule is a rule that requires traders to have consistent position sizes, risk management, losses, gains, etc. Meaning that the characteristics of the account results should not differentiate drastically. The profits earned on your best trade must not exceed 60% of the overall profit target. Note that this rule is only applicable in phase two of your evaluation.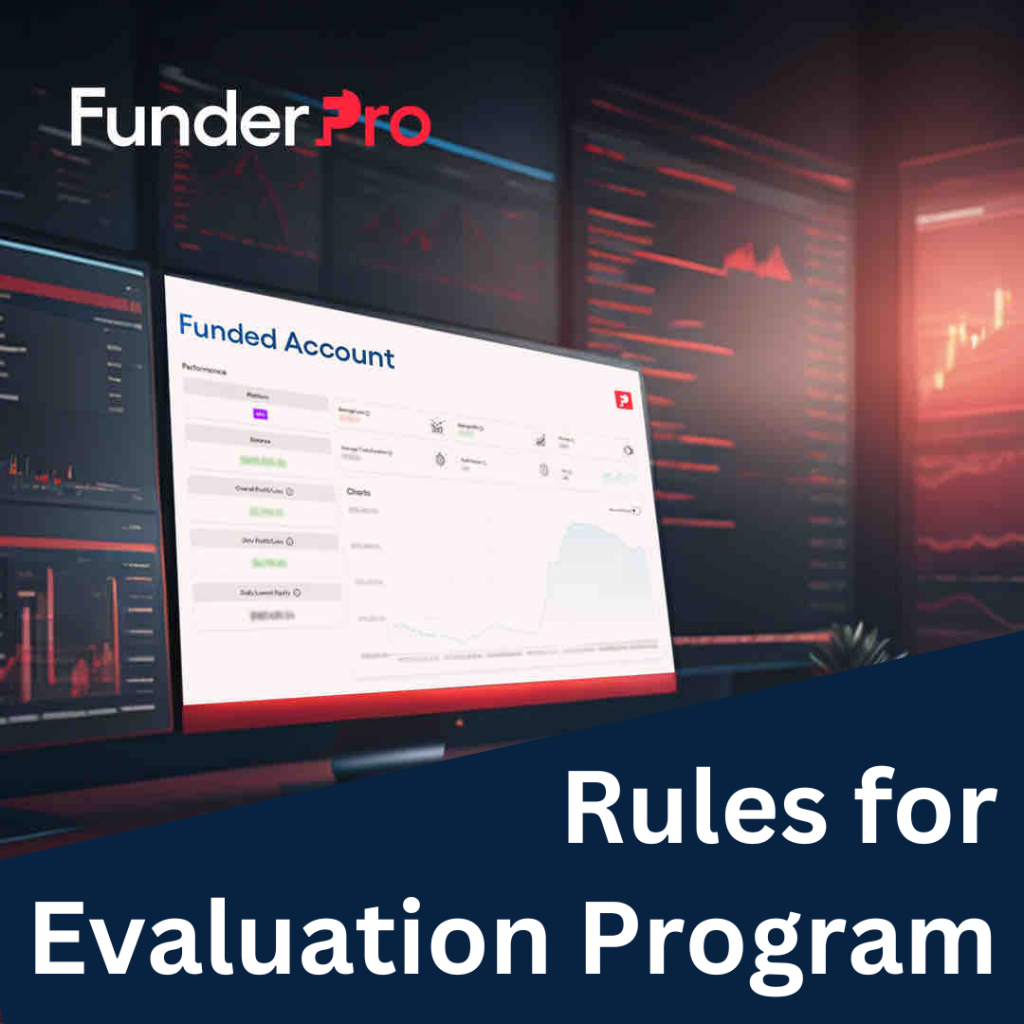 If you can elaborate on the fact that you can achieve the targets of the evaluation without breaking the rules, then this is the right firm for you.
About the Firm
Here are some important facts about the firm:
80% profit splits
Weekly payouts
No maximum trading period limitations
Overnight and weekend holding allowed
News trading allowed
Leverage up to 1:100
To learn more about the firm, click here. Also, use our discount code (forexpropreviews) for a 10% Discount.