MyFundedFX has announced a significant change in its payout methods. The firm has officially severed ties with Deel and will now facilitate payouts to its traders exclusively through cryptocurrencies and bank wire transfers.
Effective immediately, MyFundedFX has introduced this new payout policy. This ensures the seamless and efficient disbursement of earnings to its trading community. This decision comes as part of the company's ongoing commitment to enhance its services and provide traders with versatile options for accessing their funds.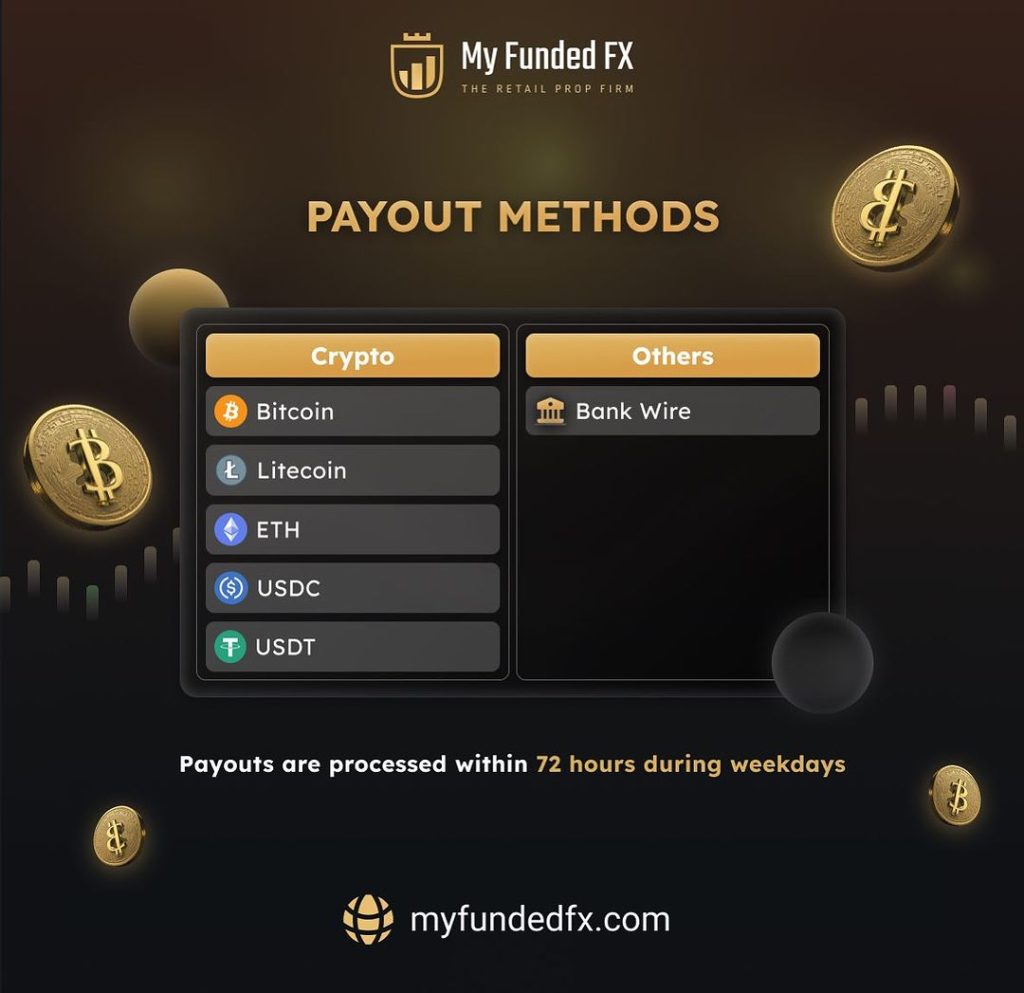 MyFundedFX Payout Methods Update
Under the revised payout guidelines, traders can request a payout 14 days after their first live simulated trade. It's important to note that the minimum amount to withdraw is $50. This will ensure accessibility for traders at all levels. This move aligns with MyFundedFX's mission to cater to both novice and experienced traders.
MyFundedFX remains committed to its core operations and emphasizes that business will continue as usual. This change in payout methods is a strategic decision aimed at improving the overall user experience and ensuring swift and secure fund transfers to traders.
Furthermore, traders holding Ethereum (ETH), Tether (USDT), and USD Coin (USDC) wallets have to ensure that their wallets are of the ERC-20 type. This is a requirement for the new payout methods. This ensures the compatibility and smooth functioning of cryptocurrency transactions.
MyFundedFX's transition to crypto and bank wire transfers for payouts reflects the firm's dedication to adapting to the evolving landscape of the industry. This change aims to provide traders with more flexibility and efficiency in accessing their hard-earned profits.
About the Firm
MyFundedFX is a proprietary firm. It was incorporated in June 2022 with an office based in the US. It offers its traders a chance to merge their accounts up to $300,000 with an additional scaling plan to increase their balance even further.
If you want to read more about the firm, click here. Also, use our discount code (FOREXPROPREVIEWS) for a 10% Discount.